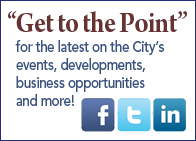 EMS Services provided by
Shore Medical Center
FIRE DEPARTMENT
City Hall
1 West New Jersey Avenue
Somers Point, NJ 08244
Telephone: 609-927-9088 X-132
Fax: 609-653-6144
Email: spfd_prevention@comcast.net
IN CASE OF AN EMERGENCY: DIAL 9-1-1
City Fire Chief: James Somers
Deputy Fire Chief: Michael Sweeney
Assitanst Chief: Michael Corbo
Assitanst Chief: Jay Loader
The Somers Point Fire Department is comprised of two (2) Fire Companies. Fire Company #1 is located on Bethel Road across from the VFW Post. Fire Company #2 is located on West New Jersey Avenue across for the Somers Point Municipal Building. Both Fire Companies make up the City of Somers Point Fire Department and responds on all emergency calls.
The Fire Department responds to over 450 calls per year. The Department members hold training drills twice each month. Training is done within our own City and also at the Atlantic County Fire Training Academy located in Egg Harbor Township, New Jersey.
The Somers Point Fire Department has a membership of over 50 active members. The Fire Department is always looking for new members who wish to join. Anyone interested in becoming a member can call 609-927-9088 X-132 or stop by one of the Fire Stations.
Be a part of your community and join to help others in times of need!