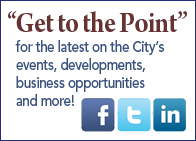 Planning Board
Contact: Jayne Meischker: 609-927-9088 X-142
The Somers Point Planning Board consists of seven regular members and two alternates. Professionals to the Board include an attorney, a consulting engineer, and a zoning officer.
The Planning Board is authorized to adopt and amend the master plan and development regulations of the City of Somers Point. A review application submitted for preliminary and final site plan for all new construction, building conversions, change in use and conditional uses. In addition, this Board reviews all applications requesting approval for sub-divisions, major and minor.
The Planning Board generally meets every 3rd Wednesday of each month in City Hall starting at 7:00pm.
Planning Board Members
Mayor John L. Glasser, Jr. Term of Office
Michael R. Sweeney One (1) Year Term 12/31/23
Howard Dill One (1) Year Term 12/31/23
Jack Shields December 31, 2023
Brian Cotton December 31, 2024
David Sharp December 31, 2025
Paul Striefsky December 31, 2023
Gerald "Max" Slusher (Alt. No. 1) December 31, 2024
Vince Lombardi (Alt. No. 2) December 31, 2024
Planning Board Professionals:
Solicitor: Joel Fieishman
Engineer: Mott Associates/Bob Watkins
Zoning Official: Jim McBrien
Please mail all correspondence to:
City Hall
1 West New Jersey Avenue
Somers Point, NJ 08244
Public Notice
Planning and Zoning Board Meetings Live Streamed
Planning Board Meetings - All meetings are held at City all at 7:00 PM unless otherwise specified.
1/18/2023
9/20/2023

Board Documents
Master Plan Meeting Power Point Presentation - August 20, 2014
Rutala & Assoc. - Master Plan Presentation
Strategic Recovery Planning Report
Strategic Recovery Planning Report ATTACHMENTS
Forms
Application Certificate of Occupancy
Checklist for Submission of Application for Preliminary Approval
Planning Board Development Application
Schedules