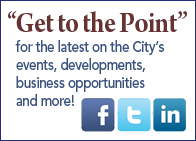 SOMERS POINT ARTS COMMISSION
The mission of the Arts Commission, as stated in Ord. #13-2006 and in Resolution #99-2013 is to provide, promote and cultivate the Arts in Somers Point through support and coordination of community services and such additional functions, purposes and goals as may from time to time be determined by City Council resolution.
The Arts Commission consists of 10 members who are appointed by the City Council by Resolution at the January reorganization meeting each year or at any subsequent regular meeting in January of each year.
The Arts Commission members:
Karen Cleighton
Jacqueline Galbiati
Margaret Gerety
Lois Hirschman Gregory
Donna J. Mohr
Dan Myers
Karen Sutherland
Christine Toland Ulrich
Vacancy
The Arts Commission meetings are held on the 4th Monday of each month at City Hall at 6PM. (Subject to change).
Minutes are taken at each meeting and on file at the City Clerk's Office and are available to the public upon request.
Somers Point Arts Commission Links
Somers Point Arts Commission Documents
2019
Agendas
Contact person: Dan Myers, danmyersphoto@gmail.com