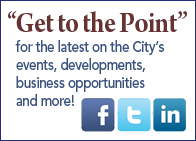 CONSTRUCTION, ZONING & CODE ENFORCEMENT
Construction Office
741 Shore Road
Somers Point, NJ 08244
Telephone: 609-927-9088 X-142
Fax: 609-927-0177
Office Hours: 9:00am ~ 5:00pm
Monday ~ Friday (Excluding Holidays)
Mark McCrane
Construction Officer
Construction/Zoning Official
Jayne Meischker
Construction & Code Enforcement Secretary
Planning/Zoning Board Secretary
Don Dunleavy
Code Enforcement Official
Roger McLarnon
Zoning Officer

The Construction, Zoning, & Code Enforcement office is responsible for taking Planning/Zoning applications and processing through the Boards for appropriate review and action. The office issues construction permits, makes inspections, and issues certificates of occupancy. The Code Enforcement Official enforces Zoning Ordinances and other miscellaneous Ordinances of the City of Somers Point.
Any questions and/or comments may contact the Construction, Zoning, & Code Enforcement Office during regular business hours.
Planning Board Development Application

Zoning Board of Adjustment Application

Application Certificate of Occupancy (updated 4/14/23)
Somers Point City has partnered with PROCHAMPS.com to administer its Foreclosure Property Registration program. In order to comply with the Foreclosure Property Registration Ordinance, all Owners/Mortgagees/Trustees must register online via PROCHAMPS.com and pay a registration fee.