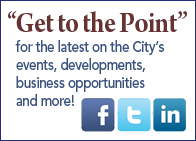 Program for Public Information
Emergency Information
This page will include Emergency Information for the City of Somers Point and will be updated. 
The National Weather Service has designated Somers Point a StormReady Community. This means that Somers Point has some of the most developed emergency management infrastructure to deal with meteorological events.  More information and guidelines for the program can be found here: https://www.weather.gov/stormready/become
Somers Point participates in the CodeRED notification service. This service allows for reverse 9-1-1 phone calls to landlines and registered cellular device numbers. Somers Point will use CodeRED for flooding emergencies. Residents can sign up for calls and texts to their cell phones at this link: https://public.coderedweb.com/cne/en-US/BFA04E4F7D8D
The New Jersey Office of Emergency Management has created a Coastal Evacuation Route map for the counties of New Jersey. Its evacuation route map of Atlantic County can be found here: http://www.state.nj.us/njoem/plan/pdf/maps/atlantic_evac.pdf
There are five routes that run through Somers Point. These routes include:
The Garden State Parkway, which serves as a route from Cape May County to points north
Route 52/West Laurel Drive/MacArthur Boulevard from the Stainton Memorial Causeway to the Garden State Parkway, which provides a route from Ocean City and the island towns to the mainland
NJ Route 152 from Pork Island and Absecon Island to Shore Road
Shore Road (CR-585) from the intersection with Route 52 and Somers Point-Mays Landing Road north through Linwood and Northfield
Ocean Heights Avenue (CR-559 ALT) from the intersection with Shore Road northwest through Egg Harbor Township
Planning an evacuation route as well as rendezvous point out of the flood area in advance can be a life-saving measure. Know the routes nearest to your house, and pick a landmark away from the hazard area to meet with other members of your household in the event that you are separated  during the evacuation process.
Detailed flood safety precautions information can be found on ReadyAtlantic.org , which is a website operated by Atlantic County providing detailed disaster preparedness information for a range of potential hazards.