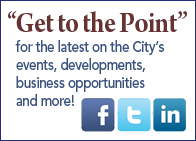 CITY COUNCIL

Dennis Tapp, 2nd Ward
email: dtapp@spgov.org
Second Ward Councilman Dennis Tapp was elected to City Council in November of 2010. Dennis also served from 2004-2006 as a Council Member. Councilman Tapp is on the Personnel Committee and is the liaison to the Recreation Board.
Dennis has previously been a member of the Somers Point Recreation Board and has been a coach for youth athletics in Somers Point for close to two decades. Dennis has been a proud member of the International Brotherhood of Electrical Workers Local 351 for 34 years. He and his wife Cheryl have three children, Ryan, Ian and Taylor.
---

Council President Sean McGuigan, 1st Ward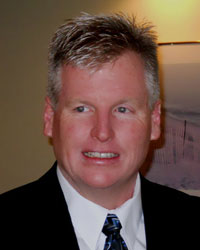 email: smcguigan@spgov.org
Sean moved to Somers Point in 1989. He married his wife, Teresa, in 1990 and they have three children, Riley, Colin, and Erin.
Sean has a Bachelor of Science degree in mechanical engineering from Penn State University. He is a construction estimator for Falasca Mechanical, a major mechanical contractor. He has been with the firm since 1990.
Sean has been have heavily involved in the community, particularly youth activities. He served a baseball coach for eleven years and a member of the Somers Point Little League executive board. He has coached with the Somers Point Sharks Football organization and served as their Vice-President. Sean is also a street hockey coach and Vice President of the Somers Point Street Hockey Association.
In addition to those activities listed, Sean is also the Chairman of the Somers Point Good Old Days Festival.
Sean is an avid surfer and enjoys spending time at the beach. He also enjoys traveling with his family. Sean was named the Somers Recreation Volunteer of the Year in 2001 and was elected to City Council in 2007.
Sean prides himself on being very accessible to the citizens of Somers Point. His personal cell phone number is 609-402-5062.
---
Councilman Kirk Gerety, 1st ward
email: kgerety@spgov.org
---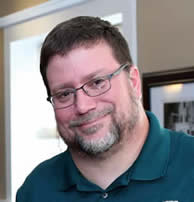 Councilman Ron Meischker, 1st Ward
email: rmeischker@spgov.org
Councilman Ron Meischker was appointed by City Council to fill a vacant first ward council seat in September of 2017.
Prior to being appointed to council, Ron served as the Chairman of the City's Zoning Board of Adjustment, on the City's Recreation Commission and as a member of the Economic Development Advisory Commission. He also serves as the City's Harbormaster. He was selected as the City's Recreation Volunteer of the Year in 2016 for his environmental cleanup initiatives and recreational promotion of the bays and rivers in and around Somers Point.
Ron is the Chief Operating Officer of the ERCO companies, with offices in Somers Point, Glassboro, Wilmington, DE and Dover, DE. He is also the organizer of the largest crabbing tournament in the United States, the Assault on Patcong Creek, which takes place annually in Somers Point.
Ron and his wife Jayne have lived in Somers Point since 2009. He welcomes members of the public to call him with questions, concerns or suggestions at 609-517-2531.
---
Councilman James Toto, 2nd Ward
email: jtoto@spgov.org

James moved to Somers Point in 2004 and he has served the community as a baseball and football coach. He helped start the Lawson's Pride of Somers Point, a not-for-profit organization, which raises money and helps support the crew of the USCG Fast Cutter Lawrence Lawson.

He is currently a titled Supervisor with the Ocean City Public Works Department. James has been appointed to Somers Point Council Committees on Recreation, Public Works/Sewer, Community Relations, Environmental Commission, Personnel and COAH.

He proudly served in the United States Army, in Psychological Operations, under the Special Operations Command. James was a United States Federal Air Marshal, right after September 11, 2001 and proudly served our country for over six years in that capacity. In addition, he is an accomplished commercial airplane and helicopter pilot. He is the proud father of three children, Christian, Eleni and Georgia.
---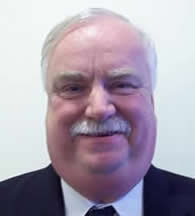 Councilman Howard Dill, 2nd Ward
email: hdill@spgov.org
Howard Dill was elected as a Second Ward Councilman in November of 2009. He currently serves on the City Council's Budget and Finance Committee and operates as the liaison to the Public Works Department.
Howard was previously the Superintedent of Somers Point Public Works as well as the chairman of the Somers Point Board of Education.
Howard currenlty is an instructor at Rutgers University's Bloustein School of Planning and Public Policy. He and his wife Jessie have been married for close to four decades and have three children, Howard Jr., Rick and Rebecca.
---
Councilman Carl D'Adamo, Councilman At Large
email: cdadamo@spgov.org